Los Angeles Wrongful Termination Attorney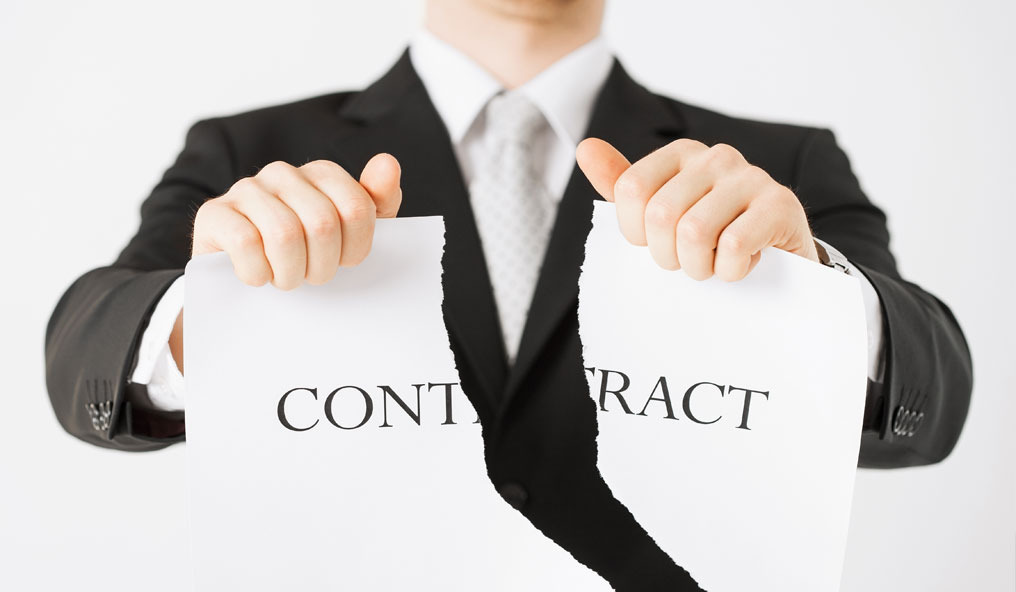 Los Angeles wrongful termination attorney/lawyer Millions of Americans rely on their jobs to provide for their families. Every American worker has the right to expect a workplace free of discrimination, harassment, retaliation, and unreasonable health or safety issues. Unfortunately, many employees are subjected to adverse conditions in their workplaces and penalized when they attempt to speak up about their concerns or assert their legal rights. If you have recently lost your job and believe it qualifies as wrongful termination, you need to speak with our Los Angeles based wrongful termination attorneys as soon as possible.
Representing Wrongfully Terminated Los Angeles, CA, Employees
Clark Employment Law, APC, can provide the legal counsel you need when you have been wrongfully terminated. It's vital to know the definition of wrongful termination and how to prove wrongful termination has occurred in an at-will employment state like California. Our team will carefully review your situation and help you determine the best available legal remedies if your employer illegally fired you in response to a protected activity or for a discriminatory or retaliatory reason.
Why Do I Need a Los Angeles Wrongful Termination Lawyer?
If you have experienced wrongful termination, it's natural to feel powerless and hopeless about your situation. Losing your job in response to a legally protected action or due to illegal discrimination is incredibly demoralizing, and California's at-will employment statute may make it seem as though an employer can simply fire you for any reason or no reason at all. The reality is that California's at-will law means that an employer or employee can terminate a working relationship at any time, with or without notice and with or without listing a specific cause. Still, the at-will law does not permit an employer to fire an employee for a discriminatory, retaliatory, or otherwise illegal reason.
Navigating a wrongful termination claim is incredibly difficult, especially when the employee struggles with the personal and professional consequences of losing their job. Hiring experienced legal counsel from a reputable Los Angeles wrongful termination attorney is one of the best things anyone can do in this situation. Our legal team will carefully review all your employment contracts and documentation to determine whether California's at-will statute applies to your situation, and even if it does, you may still have grounds for a wrongful termination claim due to your employer's behavior leading up to your termination.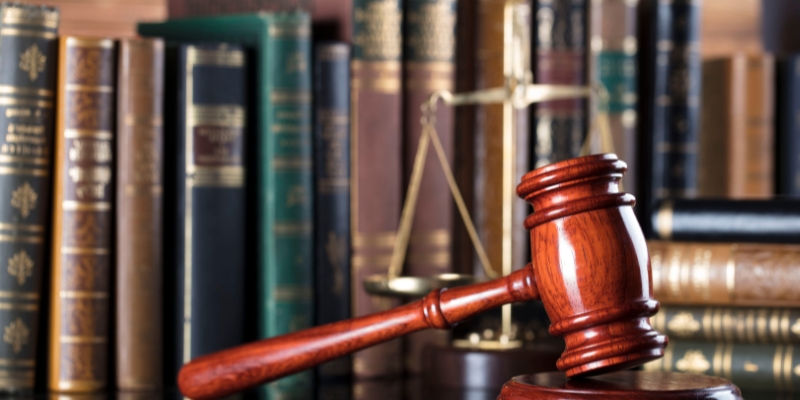 What Is a Wrongful Termination?
The term "wrongful termination" refers to an illegal firing of an employee. Employers generally have the right to hire and fire employees at their discretion, but they cannot be discriminatory in any way in these decisions. There are generally four ways for wrongful termination to occur:
1. An employee is fired in a way that breaches a standing employment contract. Employees with legally enforceable contracts are typically exempt from at-will employment statutes, and their employers must meet specific criteria to fire them. Typically, the employer must have already issued several preliminary warnings or disciplinary actions, or the employee must have violated the terms of their own contract for a termination to be legitimate.
2. An employer violates their own company policies in conducting a termination. If the employer upholds a termination policy and violates their policy in any way, this can constitute wrongful termination in California.
3. An employer fired an employee in response to the employee's legally protected action, such as blowing the whistle or threatening to blow the whistle on illegal acts or unsafe practices, testifying under oath in a court case involving the employer, requesting for reasonable accommodation, taking protected medical family leaves, or filing a whistleblower complaint against the employer.
4. An employer terminates an employee for a discriminatory reason. Employers may not fire an employee because of the employee's race, color, religion, sex, gender, gender identity, gender expression, sexual orientation, marital status, national origin, ancestry, mental and physical disability, medical condition, age, pregnancy, or any other protected characteristic(s).
A Los Angeles wrongful termination attorney is your best available resource if you believe your recent termination was wrongful in any way. Clark Employment Law, APC, will carefully review the details of your recent firing and analyze any evidence you can provide that might prove a discriminatory, retaliatory, or illegal action from your employer.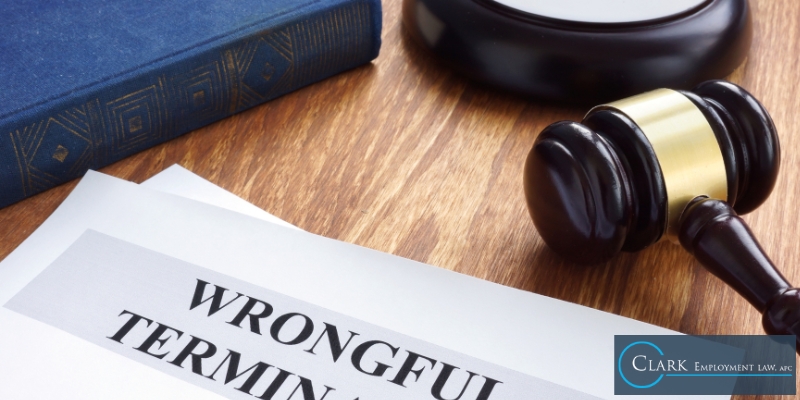 What to Expect From Your Los Angeles Wrongful Termination Attorney
A successful wrongful termination claim can potentially yield substantial compensation for the plaintiff. For example, if you were illegally fired from your job, your attorney could help you hold your employer accountable for your lost income, lost benefits, and other economic damages resulting from their actions. It is also likely that you will be able to recover compensation for your emotional and mental distress inflicted by your employer's wrongful action. If you desire reinstatement, your attorney may be able to assist with this as well.
If you are a wrongful termination victim, you have rights. The team at Clark Employment Law, APC, understands the significant toll a wrongful termination can take on you and your family. We are committed to seeking justice for employees who have been wrongfully terminated. If you believe you were wrongfully terminated from your job, our firm will help you approach your case with confidence. If you are ready to discuss your legal options with an experienced Los Angeles wrongful termination attorney, contact us today at (818) 741-2101 to schedule a free consultation with our team.