Sacramento Employment Attorney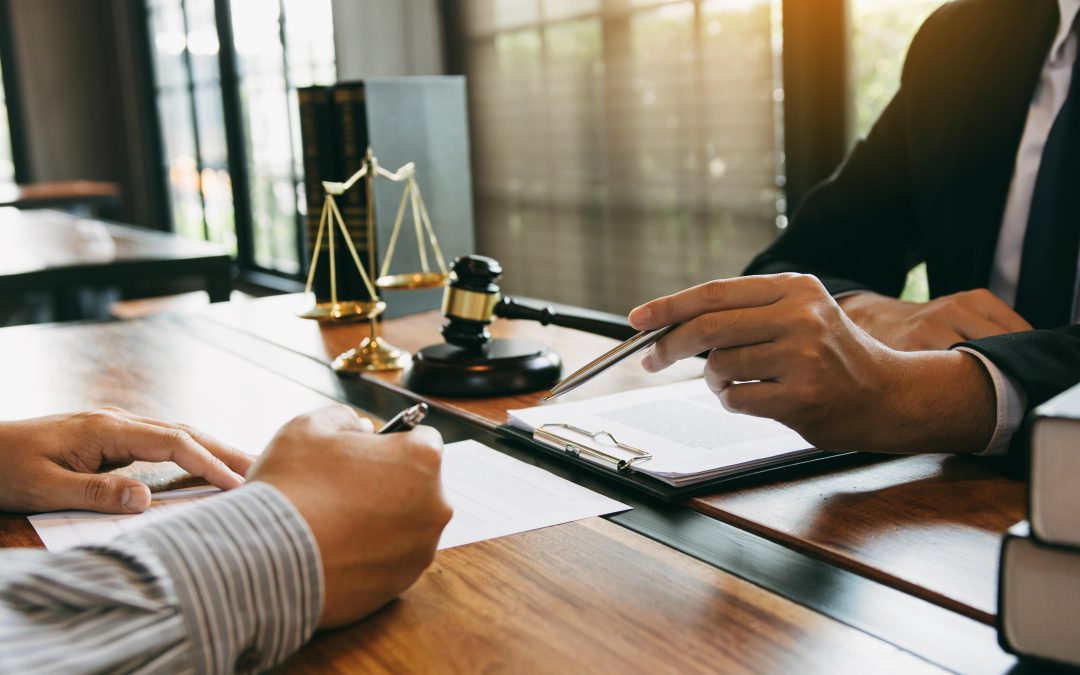 When legal disputes come up between employees and employers, it is easy for employees to feel inherently disadvantaged in these situations. If they have endured mistreatment of any kind and their employer is either responsible or refuses to address the problem, the employee is likely to wonder whether they can take legal action against their employer. If you face any such dispute, your case requires the attention of an experienced Sacramento employment attorney.
Representing Sacramento, CA, Clients in Employment Law Disputes
Clark Employment Law, APC, has years of experience providing Sacramento area clients with the legal representation they need to confidently navigate their employment disputes. These cases often require filing complaints to the EEOC (Equal Employment Opportunity Commission) before starting a direct civil action against an employer. While it's technically possible to file your EEOC complaint on your own, you are far more likely to secure approval for legal action when you have an experienced attorney assisting you.
Benefits of Legal Counsel for Your Employment Defense Case
Working with a Sacramento employment attorney on your case means readily available support and guidance when you need it most. Your case could unfold in many ways, and every dispute is unique. You may have grounds to claim damages, and an experienced Sacramento employment attorney can calculate the losses you can list in your civil claim for you. Additionally, your attorney can handle correspondence with the EEOC and other agencies involved in your case on your behalf.
Efficiency
The right attorney can streamline your case, helping you file your EEOC complaint as efficiently as possible before helping you build a civil claim against an employer. Whatever your case entails, you will likely face your employer's legal team in some capacity, and with an experienced Sacramento employment attorney on your side, you can confidently approach this situation.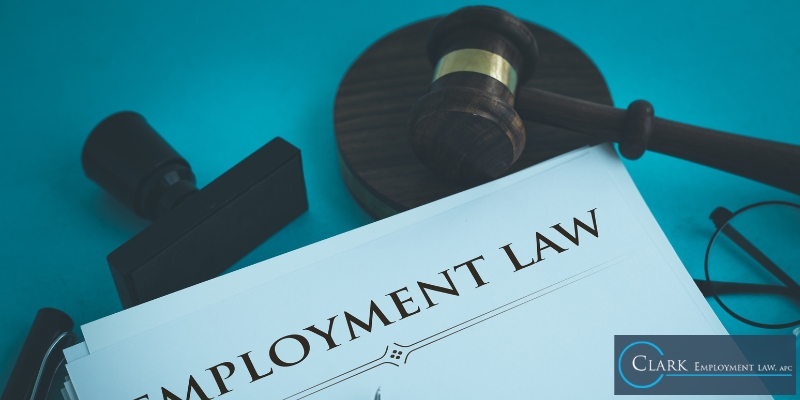 An Employment Law Attorney Will Do The Hard Work for You
Clark Employment Law, APC, understands how daunting it can be to imagine taking formal legal action against your employer. The laws often seem stacked against employees, especially California's "at-will" employment law, which typically appears to allow employers to fire employees whenever they wish. Some employers also take advantage of their employees' lack of awareness of their rights, resulting in protracted periods of exploitation. Whatever your case entails, our team will thoroughly go over your experiences in detail with you and help you calculate the appropriate options for recovery.
Types of Labor Law Cases Our Firm Handles
When you need representation for a legal case against an employer in California, it's vital to find one with experience handling cases like yours. The team at Clark Employment Law, APC, can provide the responsive and detail-oriented legal counsel you need for a variety of employment disputes, including:
Wage and hour claims. When an employer has failed to pay you correctly under federal and/or California law, we can assist you in holding them accountable and securing compensation for the wages you're owed. In addition, many wage and hour claims yield compensation for lost wages and/or compensation for unpaid overtime.
Whistleblower retaliation. If you filed a whistleblower complaint on appropriate grounds and your employer has punished you in response, you likely have grounds for a retaliation suit. Whistleblower protection laws at the federal and state levels could be used in this type of case, and the whistleblower's actions can potentially lead to significant changes within their organization and industry.
Workplace discrimination. The EEOC enforces strict laws prohibiting discrimination based on protected personal qualities such as race, sex, age, and medical status. Employers who make job-related decisions using these criteria face harsh penalties, including fines, civil penalties, and reputational damage.
Disability discrimination. The Americans with Disabilities Act (ADA) exists to ensure that disabled Americans have the same access to work opportunities as everyone else. Employers must provide reasonable accommodations for disabled employees and may not discriminate because of a disability.
Workplace harassment. All employees have the right to work without facing any kind of harassment in their workplace. However, when internal conflict resolution channels within an organization fail to address harassment, a Sacramento employment lawyer can show you what your legal options are.
Wrongful termination. State law in California provides employers with broad flexibility to fire employees at their discretion. For example, under at-will employment, the employee and the employer have the right to terminate their working relationship whenever they wish, with no obligation to give a specific reason or provide advance notice. However, employers are not allowed to fire workers for discriminatory, retaliatory, or illegal reasons.
Whatever your case entails, the team at Clark Employment Law, APC, can offer the robust legal representation required for meeting the challenges of your employment dispute. We'll determine which federal and state statutes could be used in your case, the range of damages you could potentially secure if you succeed, and what to expect when dealing with government agencies involved in your case.
State and Federal Statutes That May Apply to Your Case
Your employment dispute will likely touch on various federal and state statutes designed to protect American workers. Primarily, many employment disputes require filing claims to the EEOC. The EEOC is responsible for investigating all claims of workplace harassment and discrimination, and you must secure its approval for a civil claim before taking legal action against an employer.
It's also possible for an employer to violate state-level employment laws. For example, California enforces a much higher minimum wage than the federal minimum wage. Therefore, a California employer must meet the state's minimum wage requirements or face penalties from the state. Clark Employment Law, APC, will carefully evaluate the details of your case so you know which statutes and regulations are most likely to come into play in your case.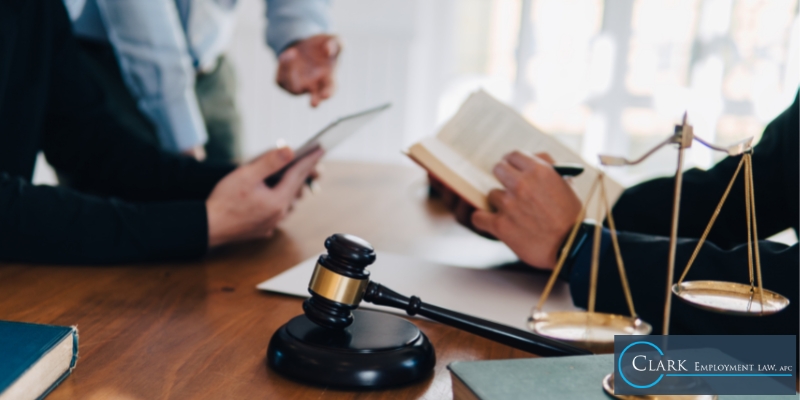 What to Expect From Your Sacramento Employment Attorney
The correct attorney can make a huge positive impact on the way any employment dispute goes. When you select Clark Employment Law, APC, to handle your case in any legal dispute with your employer, you can expect ongoing support and individualized counsel through all stages of your proceedings. In addition, if you must submit an EEOC complaint or navigate any other state or federal claim process, our attorneys can assist you in getting through these processes more effectively.
Many employees who are subjected to illegal mistreatment from their employers recognize the right to claim obvious damages, such as lost income, following a wrongful termination. However, they may not know the full scope of losses they can recover with the help of their attorney. Clark Employment Law, APC, carefully evaluates each client's situation to determine the scope and severity of the damages they have suffered.
FAQs About Sacramento Employment Attorney
Is It Worth Hiring a Sacramento Employment Lawyer?
Hiring the right attorney can be one of the most important decisions you make regarding your employment case. An experienced legal team can handle the administrative side of your case to ensure it meets all procedural requirements and then provide tailored guidance as your case unfolds. Even when you account for the cost of hiring an attorney, you stand to see much greater value when you invest in trustworthy legal counsel for your case.
What Penalties Can an Employer Face for an Employment Suit?
Employers who violate federal laws face severe penalties in the form of fines and damage to their reputation. The EEOC and other regulatory bodies may also impose further restrictions, such as requiring the employer to develop new organizational policies that prevent similar problems from arising in the future. The employer could also face liability for an employee's civil damages, depending on the scope and severity of their actions against the employee.
How Long Will It Take to Resolve My Case?
The time your case will take to complete depends on many factors, such as the clearness of liability for your claimed damages, the availability of supporting evidence and witness testimony, and which federal and state statutes apply to your case. An experienced Sacramento employment attorney can give their client an estimate of how long it will take them to complete their claim.
How Much Does It Cost to Hire a Sacramento Employment Attorney?
It's vital to review a potential attorney's billing policy carefully before signing a contract for their representation. However, California law allows many plaintiffs in employment disputes to seek compensation for the costs of bringing their actions from the defendants named in their cases. Therefore, if you choose the right attorney to represent you and you win your case, it may not cost you anything at all to hire your legal team.
Clark Employment Law, APC, has extensive professional experience handling a wide range of employment disputes on behalf of clients in the Sacramento, CA, area. We understand the stress, frustration, and uncertainty that can follow an incident involving your employer, and it's natural to worry about your future in this situation. However, the sooner you secure legal counsel, the sooner your attorney can start building your case and helping you recover your losses. Contact us today and schedule a meeting with a Sacramento employment attorney you can trust to guide you through your case.